Reporters:

Gaston Osterland

Aurorra Dominguez




This year, the band has traveled to Casper, Denver and Cheyenne for multiple awards. Each time they have competed, they have won a superior award for marching and pep band along with awards for regular ensemble band. "I feel like we are more connected than any other band and anyone who plays music knows that connection is huge." Trey Montgomery, a senior at CHS shares with his experience throughout the year. Trey also believes that the advisors have been a big part of the band's experiences and have played a key factor in leading the band to their awards this year. "Again, they have that awesome connection and they are both young so we can really relate to them."

Recently, the band has acquired a new addition to their set featuring Hope Beier, an Equestria singer. "Hope Beier, a very nice singer, she came to us after we decided to add a vocal piece to our music for the pop concert." Mr. French explains to us. Twelve girls, tried out for the song, I Dreamed a Dream, from Les Miserables. Out of the twelve, Mr. French decided that Hope would be the best fit for the band. "The band is so good that it was really an honor to be able to sing with them." Hope tells us. Hope has been singing since ninth grade and was inspired to sing this because of her grandmother. Cody High School is honored to have such exceptional talent within the band and choir.
Powered by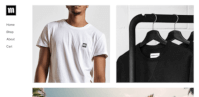 Create your own unique website with customizable templates.